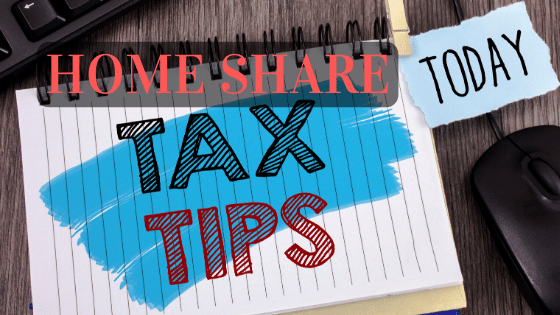 Don't sell yourself short come tax time. Get the most out of your Airbnb deductions with these top tax tips. Follow these tips to make tax time a breeze and maximize your deduction. If you're earning rental income, you can't afford to miss it. 
Best Tax Tips for Airbnb
These are some of the top tax tips for Airbnb hosts:
1. Tax-Free Short-Term Rentals
If you only rent rarely, you have an opportunity to avoid paying taxes on rental income. You only qualify for this exemption if you pass the 14-day rule, meaning you only rented your rental for 14 days or less (called the Augusta Master's rule). Click the link to learn more about the 14-day rule and how it can affect your taxes.
2. Get Tax Advice
Taxes can be complicated. You could owe various taxes on your short-term rental income, including Social Security, net investment income tax, and more. A qualified tax professional can provide you with personalized advice. It's the best way to get ahead of your taxes.
3. Claim All of Your Airbnb Deductions
Self-employed business owners can deduct expenses related to the operation of their business. Direct expenses can be deducted in full; however, some expenses must be prorated. Make sure you're claiming the correct Airbnb deduction amounts.
4. Depreciate Your Property
In addition to business expense deductions, as the owner of your property, you can also depreciate your rental property. Depreciation allows you to write off the cost of buying or improving your rental property and factor it into your Airbnb deductions.
5. Reconcile Your Form 1099-K
If you earn over $20,000 in a calendar year and have completed 200 or more transactions, most home-share platforms will issue a 1099-K. They also report your rental income to the IRS. Keep track of your earnings on the platforms to ensure that your tax filings match the numbers that the IRS has.
6. Keep Records of Your Property Usage
Record all your bookings, including the vacancy dates. The dates determine whether you're eligible for tax exemptions, and it also affects deductions. You need to track everything about your rental business so you can calculate your deductions.
7. Keep Your Receipts
Always keep track of your receipts. Don't miss out on any opportunities to claim tax deductions. In addition, receipts can be vital evidence during an IRS inquiry.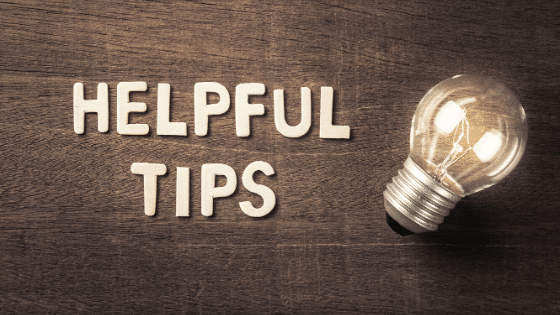 How Short-Term Rental Hosts Are Taxed
Short-term rental hosts must determine whether they need to file Schedule C or Schedule E. You need one of them to report Airbnb, VRBO, and HomeAway earnings to the IRS. For some short-term rental hosts, rental income is passive income. Passive income falls under Schedule E, which does not subject to self-employment taxes (15.3%). In certain cases, hosts will need to file a Schedule C to reflect their short-term rental property if it is considered active. Taxpayer should discuss with their tax advisors which is more favorable and whether the position is defendable. Publication 925 which addresses active businesses states that if the average rental period is less than 7 days, a Taxpayer may elect active treatment and file a Schedule C. 
Note that once a business has filed either form, you may not change the designation unless material changes take place in the business.

Schedule C and Self-Employment Tax
Schedule C is used to report business income. In most cases, Schedule C filers are also required to pay selfemployment tax, including Social Security and Medicare tax. 
In most cases, you must make estimated payments toward self-employment taxes every quarter. You must make estimated payments if you expect to owe $1,000 or more in taxes or you will be assessed an underpayment penalty.  

Loss Treatment
It's important to also recognize the differences between losses in a Schedule C and E. When filed on a Schedule E the losses are suspended and used against future profits or against any gains upon sale in the future. When filed on a Schedule C, those losses can offset other income and claw back taxes paid from other sources such as your regular 9 to 5 job (W2 income). 
While filing a loss on a Schedule C may generate a lower tax liability in the current year, the taxes on selling an asset used in an active trade or business may result in depreciation recapture at your ordinary rate, so there could be a higher tax impact over time. 
You should also note that taking Schedule E losses can result in suspended passive losses. If you sell your property for a loss or breakeven, you can't use these losses. We highly recommend consulting with a tax expert before deciding between Schedule C or E because the decisions could have a significant tax impact. 
Local and State Occupancy Taxes
Some municipalities also charge additional taxes for occupancy. You might owe occupancy taxes (AKA lodging tax, room tax, hotel tax, etc.) on your rental income. Several factors determine the cost of occupancy tasks. Some contributing factors include the price of your rental and add-on fees, like for cleaning services or extra guests. 
Guests usually pay occupancy taxes through the home-share platform. However, the responsibility ultimately falls on the host. It's up to you to determine if occupancy taxes are covered.
In some jurisdictions, Airbnb will collect and remit these taxes on your behalf. However, in others, you will be responsible for ensuring that these taxes are paid. To view a complete list of the cities where Airbnb collects occupancy taxes, click here.
Get Help With Airbnb Deductions
Contact the pros at Shared Economy Tax to make sure you're getting the most out of your Airbnb deductions. It could save you big come tax time. Contact us now to schedule a free one-on-one strategy session with a Shared Economy Tax Pro, or sign up for our newsletter for free tax tips and more.