If you overpay on your taxes, you're eligible to receive a tax refund. Usually, refunds are the result of employers withholding too much money. However, self-employed individuals may receive a refund if they overpay on their estimated taxes. If you are one of the lucky taxpayers who gets a tax refund, here's how you can track your tax refund status.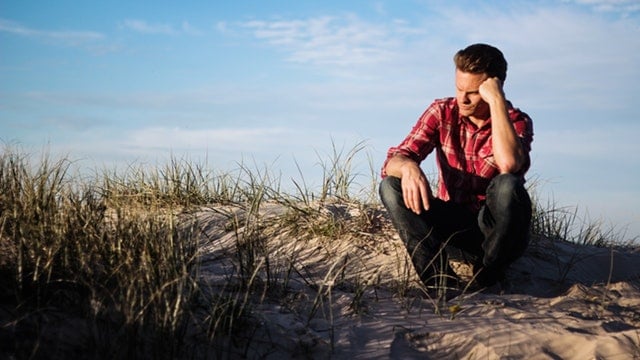 Where's My Refund?
The IRS starts accepting tax returns in January. However, you will wait longer if you wait until the last minute to file. It also depends on how you filed your tax papers. The IRS processes E-filed taxes quickly, so your refund will come faster if you e-file. However, you could wait up to 4 weeks for your refund if you file by mail. You can quickly check the status of your refund here.
Filing Method
There are two main ways to file your taxes. Each can affect the amount of time it takes to receive your return.  
Mail
Filing your taxes by mail simply takes longer. It takes approximately 6 to 8 weeks for the IRS to process a mailed tax return. If you mailed your form, you should wait at least 4 weeks before checking on your return. 
E-Filers
You can get your refund much quicker if you e-file.  E-filed taxes can start processing in as little as 48 hours. Expect to wait about 21 days to receive your e-filed tax refund.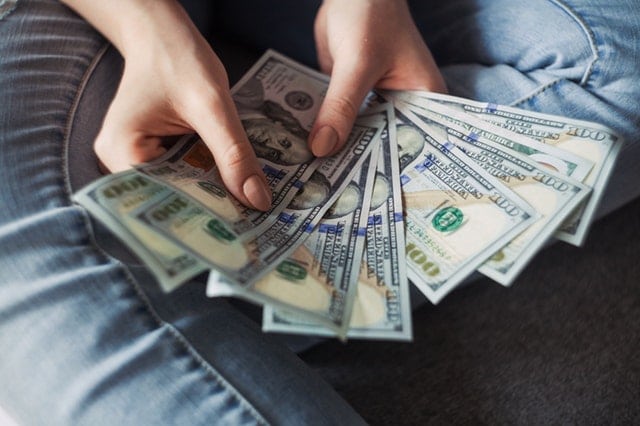 Payments
Tax filers also have to choose a payment method. If the IRS owes you money, you need to tell them how to send it to you. 
Check
If you choose to receive a check, it will take a few extra days to receive it. Once the IRS processes your taxes, they will send you a check in the mail. However, it will take a few days extra days for the check to come. Expect to wait three to five days from the time your return has been officially processed.
Direct Deposit
Direct deposit is the quickest way to receive your tax refund. Once your tax return is processed, the IRS will deposit the funds directly into your account. Choosing direct deposit should shave a few days off your wait time.
IRS Refund Schedule 2020
Below is an approximate time-frame for your tax refund to arrive. If you decide to receive your refund via a check, you might have to wait a few extra days.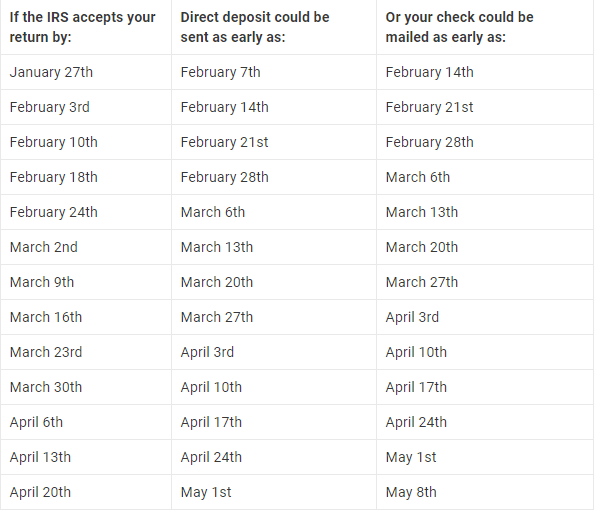 Tax Refund Tracker
Wondering what your tax refund status is? Thanks to modern technology, most tax information is now available online. You can view your tax refund status by visiting the IRS website. You have to provide your social security number and some other basic information in order to access the information. 
Didn't File Yet? Better Hurry!
Tax day is less than a month away, so you're running out of time to file. If you haven't filed yet, time is of the essence. Contact Shared Economy Tax today and our experts will help you get your taxes done in a hurry. Our tax pros will ensure you get the maximum refund in the shortest time possible. Click here to get started now with a free, one-on-one consultation. For more complementary tax tips subscribe to our newsletter using the form below.