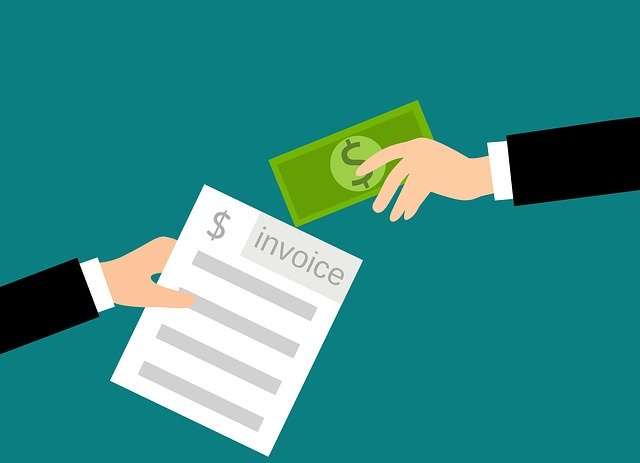 Businesses can't survive unless they're making money, and invoicing software can help you get paid quickly and efficiently. However, there are dozens of invoicing services on the market, and it's hard to pick one if you don't know what you're looking for. Some companies choose to implement their own invoicing systems, but DIY invoicing can become cumbersome once your company gets larger. The best invoicing software helps you get paid quickly and efficiently with low transaction fees and user-friendly features. 
We're covering some of the best billing software for freelancers to help you figure out which is the right option for your needs.  
How to Use Invoices
Businesses bill each other by way of invoices. These documents typically list the services performed and the total amount owed for these services. They also include additional info like a description of the goods or services, pricing, and payment terms. 
You can make an invoice with nothing more than a spreadsheet, but the best invoicing software suites typically use electronic invoices. Electronic invoices make billing more convenient for customers, and you can track them much more easily than traditional paper invoices. 
The best invoicing software even includes integrated accounting and bookkeeping software so you can seamlessly manage all your finances in one place.
Best Invoicing Software: What to Look for
Top-tier invoicing apps incorporate a host of features that make it easier for small businesses to manage their finances. These valuable features can help freelancers and small businesses stay on top of their billing without taking up a large amount of time. Here are some of the top features to look for in your invoicing software.
Automatic Billing
The best invoicing apps allow you to automatically bill your customers for recurring charges. If you're working on a set salary, this can save you a significant amount of time. You can also choose to automatically charge your customer's credit card to ensure you get paid on time, so you won't have to wait for your client to submit the payment manually.
ACH Transactions
ACH transactions are a quick and easy way to get paid, and because they are typically less expensive than other methods of payment processing like credit card payments, they are really appealing to a lot of companies. In fact, more and more companies are accepting ACH transactions as a form of payment. Which is why, if you are shopping around for an invoicing app, it is a good idea to make sure that it is compatible with ACH transaction
Payment Reminders
Some invoicing software allows users to set automatic notifications to remind customers about unpaid invoices. You can usually set reminders to fire according to your preferences, so you're not locked into one particular schedule. Automatic reminders reduce the chances of your clients missing a payment, and you'll save time because you won't have to chase people around to get paid.. 
Debit and Credit Card Payments
Many customers prefer paying their bills with plastic, so your invoicing software should allow them to use credit and debit cards. You will typically have to pay a small fee to accept a credit card payment, so some businesses don't accept card payments. However, it's important to give your clients the option, especially if your business primarily operates online.  
Integration with Accounting Software
Save time and cut down on mistakes by choosing invoicing software that easily integrates with your accounting system. Many bookkeeping platforms also include an invoicing feature, so you check to see if your accounting software has this capability. If not, make sure you choose invoicing software that automatically integrates with your bookkeeping app. 
Affordable Rates
You typically have to pay some kind of fee for the best invoicing software. However, the billing structure varies significantly between companies. 
Many apps charge a monthly fee, others take a percentage out of every paid invoice, and some charge a combination of both. Explore each platform's cost structure to determine which model represents the lowest expense for your business. 
Ease of Use
Most business owners don't have formal accounting training, so the ideal platforms are very user-friendly. You want to choose a platform that displays are the most important info about your business in an easy-to-read and digest format. 
The Best Invoicing Software:
There's no one-size-fits-all answer. The right choice for your business will depend on your usage needs, budget, etc. However, each of these apps has excellent features, so they might be a great fit for your business.
Wave
Wave is one of the most popular apps, and it's one of our favorites. The easy-to-use platform includes fully-integrated bookkeeping software, so you can manage all your finances in one place. You can also set automatic reminders and even recurring billing. Wave has no monthly fee, so it's an affordable option. Plus, invoicing services cost only 2.9% for credit card transactions and 1.0% for ACH payments. 
Quickbooks Self-Employed
Quickbooks Self-Employed isn't as feature-rich as Wave, but it's a worthy competitor. The platform is backed by Intuit, who makes Turbo Tax and other accounting software. The app is extremely easy to use and it includes bookkeeping software. 
Unlike the other invoicing software on our list, Quickbooks Self-Employed charges a $10 per month subscription fee. You will also pay $1.50 flat for payments via bank transfer and 2.9% plus 25 cents for invoiced credit card payments, making Quickbooks one of the most expensive options.  
Paypal Business
PayPal for business has an invoicing feature you can use to bill clients. It also has the capability to automatically send invoices and reminders about unpaid balances. PayPal business is particularly popular with international clients due to the platform's popularity abroad.
Paypal charges a 2.9% transaction fee plus 30 cents for every invoice, and it doesn't include an ACH transfer option. You also might have to pay to get the money out of your PayPal account, which is annoying considering you already paid a fee to process the payment. 
Google Sheets / Office365 Excel
Spreadsheet invoicing is the most budget-friendly option. You can use Google Sheets or Microsoft Excel to draft custom invoices and send them to your clients. You can probably avoid paying any transaction fees on your invoices as long as your clients pay you directly via bank transfer or check.
However, this affordable alternative has its drawbacks. It's the most inconvenient option for clients because they have to submit payments manually and they can't pay with a credit card. , This method also offers no automation features, and it doesn't typically integrate with bookkeeping software
If you want to start invoicing without shelling out for transaction fees, you might like this option. Google Sheets has lots of free invoicing templates, so it's easy to get started. Here's one of our favorite free Google Sheets invoicing templates.
Keep More of Your Money
A solid invoicing system is fundamental to your business's success, and the best invoicing software can help you get all your financial needs organized easily. However, it's no substitute for a professional accountant or tax advisor. Shared Economy Tax can help you set up a professional-grade bookkeeping system so you can navigate the tax calendar with confidence. Sign up for a no-obligation chat with a Shared Economy Tax expert now to learn how we can help your business succeed and save. You can also access more fee tax tips by signing up for our newsletter below.