Guest Blog Post By: Yvonne Kohano, Freelance Writer and Photographer
Are you missing an important deduction, one that will help you live the freelancing lifestyle from wherever you travel? If you write for others from someplace other than a repurposed room in your home, you might be. Time is money, and in this case, it might help pay for a trip too.   Tracking your time no matter your location is a helpful way of documenting this possible deduction. In some cases, the business purpose is easy to identify. If you're a photographer selling images on stock sites and you're shooting photos to sell, tracking the time you spend in your business may help maximize your deductions.
When it comes to tax and accounting for freelancers, how much you can deduct is based on your business activity. This is usually a contentious point during IRS audits.   Deductions can become even murkier when you are mixing business and pleasure. Say, writing an article, providing marketing services, or doing web development from an Airbnb in Maui. Time-based allocation of expenses is a very common way to determine what percentage of your pool-side lunch and lodging expenses are deductible against business income. For example, spending the majority of your time working while travelling can constitute business travel such that you can deduct 100% of the expenses. It is up to you and your tax professional to decide on a strategy for taking those deductions, but it all begins with documentation. Tracking the time, business purpose and associated expenses begins with supportable record keeping.
Apps to Document Business Time
Yes, you could use good old paper and pen, but why would you when your smartphone has formed a permanent bond with your fingertips? Today's selection of apps can track time and expenses, interface with your accounting software, and even keep scanned copies of receipts. But you don't necessarily need every option if you only want to track business time spent.   Decide what features you want, such as capturing hours, overall productivity management, expenses, mileage logs, invoice generation, screenshots of what you're working on, etc. At their most basic, you need the time spent with start and stop times, the business purpose, and your location. If you can also enter links to the work product, you take your documentation to the next level of proof.   To make our list, the app must be available for both Androids and iPhones. As always, discuss the specifics with your tax professional before claiming any deductions. Reading the opinions of users and reviewers about these four top tracking time smartphone apps is step one, but no substitute for test driving them yourself.
TSheets
Designed with solo freelancers in mind from the people who bring us QuickBooks, TSheets offers the ability to clock in and out or note total hours. Its GPS location capability verifies where you are, and you can upload photos of your work into the system with a built-in timestamp for further proof. Best of all, it's free for a single user. The TSheets screen is intuitive, and navigation is easy. You can customize some of the fields to tailor it to your unique time management needs, such as tracking units of something other than time. Advanced integrations with other software packages may result in additional fees (starting at $4/user/month).

If you are a QuickBooks user, this app might simplify your billing cycle. Investing in the paid version opens up more functions and features to streamline your business too. Taken as a whole, TSheets is wonderful for the freelancer who needs to track time spent no matter where they're working.
Timesheets.com
You might think this is only a website, but Timesheets.com also features a mobile app and access through a variety of technology and portals. It works for both hourly and salaried time capture by project and task. It also records mileage and expenses, keeping everything in one place.
If you're running an agency or team, Timesheets.com integrates with popular payroll processors and accounting software. Data can be exported in most formats read by other systems. If you're used to paper timesheets, this mobile app and cloud-based program segues you into the 21st century.   Users note that you pay extra for some features attractive to freelancers, like time-stamped photos and screenshots ($4.50-5.50/user/month). There is no free version, though the free trial is one payroll cycle or billing cycle, so you might be able to test it for up to a month. Time recording is based on honesty, so companies beware, but for the solo freelancer, it can be a great tracking tool.
Toggl
Toggl can work for both individuals and companies as a time tracking tool. Push the button icon on your phone to begin and end work periods. You can slice and stack data in varying arrays to help you provide documentation for taxes and manage the productivity of your business.   The free app is basic, though it offers enough to give a solo freelancer information to support business time spent. It does not integrate with accounting software, but even at the free level, it runs data in PDF or CSV formats, the later often easy to upload to your accounting system. You would need to buy their starter level app ($9/user/month) to break your time down into projects and tasks.   Users note that time capture may be inaccurate until you get used to hitting the start/stop button. If you multitask, you may find this incredibly tedious. But for a single user, it has enough power to note what you need.
Hubstaff
Hubstaff is a great choice if you are managing a freelancing team working remotely and want to make sure the time they're claiming will pass the IRS documentation test. It accommodates larger companies as well as small businesses with online timesheets, integration with QuickBooks and other business software, and payment calculations. Randomized screenshots of what you're working on and keystroke monitoring are added benefits to support your proof of effort.   While it is robust, the costs on Hubstaff can add up quickly (starting at $5/user/month). The more features you want, such as screenshots and keystrokes, the more you'll pay per user. Reviewers note that monitoring functions may not give you the kinds of details you want to manage productivity as the app is not customizable. Hubstaff and TimeDoctor are the two most popular time management apps in the market today. Learn more about the pros and cons of both apps in this Husbtaff vs Timedoctor comparison article.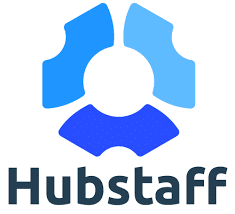 Other features include project- and task-level reporting, estimates of percentage complete and roll-ups by project with individual team member details. Hubstaff integrates with QuickBooks for payroll and client invoicing. If managing the time of remote team members requires extra accounting effort on your part, this app could reduce your documentation needs substantially.   Recall that how much time you spend on your business is a critical component to helping you decide how much of your expenses you can deduct. Finding the best tool, even if it involves spending a few dollars, can be well worth the investment. Happy deducting freelancers, see you in Maui!