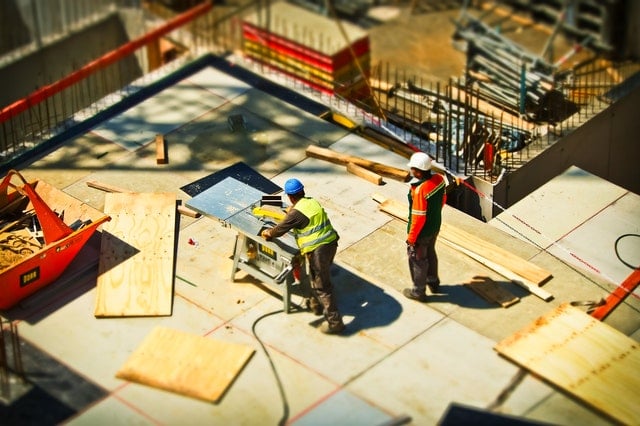 Many travelers are beginning to prefer homeshare platforms over traditional hotels, and platforms like Airbnb and VRBO are growing at an incredible rate. These easy-to-use platforms provide property owners with an easy way to list rentals, and some are making it into a full-time business. If you're interested in growing your homeshare business, you might be considering building a house to expand your business. However, the real question is, is it cheaper to buy or build a house to expand your short-term rental business? Let's take a look at this dilemma and find out.
Is It Cheaper to Buy or Build a House for Airbnb?
Your rental business is limited by the number of properties you own. After all, there are only so many days in a year. If you want to keep growing your rental business, you will eventually need to acquire additional properties. 
You have a few options when it comes to expanding your STR empire. Two of the most obvious are buying an existing property or building a new house. Each option has its own set of costs and benefits, and there are lots of additional factors to consider as well. 
There's no easy answer to these questions, but we've broken it down into a few key areas to help you make the best decision.
Do You Already Own a Lot?
If you already own a vacant lot, construction is likely a viable option. You already own the property, so you won't incur any acquisition costs. This takes a big chunk out of your construction costs, but you will still have to pay for permits and other building expenses. 
Construction of a new home on an existing parcel of land can also increase the property's value, and this is an additional benefit on top of the added rental capacity. If you have a nice slice of land ready to go, building a house could be a cost-effective option.
Financial Situation
The biggest determining factor for most people is going to be their financial situation. Are you in the position to take on more debt? Can you qualify for a loan? 
You might have a harder time obtaining a construction loan than a mortgage. You also need to consider contractor costs and have a financial cushion in case the project goes over budget.  However, you should look at these costs in comparison with the homes after repair value (ARV) to get a complete picture. 
You also need a good credit rating to obtain a favorable lending rate. Plus, you need to put down collateral and prove you can afford the additional monthly cost of a loan. If your debt-to-income ratio totals more than 48%, lenders look at you as a high risk. This could prevent you from obtaining a loan. Ideally, your debts should total less than 36% of your income, so you might have trouble taking a loan if you don't fall into this category.
The Local Market
You should always consider the local market when you're trying to decide whether to buy or build. Research the local market before you make a move so you don't get stuck with a bad investment. Competitive markets are typically more expensive, so finding a suitable home in your price range is difficult.  In this instance, it may make more sense to build a new house.
When you're evaluating whether to buy or build, you should also consider the intangibles associated with the property. For example, is it a tourist destination? Are there local laws regulating short-term rentals? Some areas have more restrictions than others, and this could affect your overall cost-benefit projections. 
State of Property
Rehabbing a property can be more cost-effective than purchasing something ready-to-use home. However, unforeseeable problems often arise, and they can add up to a significant expense.
Do your research before taking on a renovation project, or you might bite off more than you can chew. Consult with a trusted contractor and have the property inspected thoroughly before you make an offer. 
Permitting 
Permit laws vary depending on where you live, but almost every town has some kind of permitting process in place. You could receive a stop-work order and incur fines if you build without proper permits. 
Code violations can also cause major problems and may even prevent you from selling the property. Making sure your contractor has the proper credentials is one of the best ways to ensure your build proceeds smoothly. If things go bad, you have some level of protection as long as your contractor is licensed, bonded, and insured.  
Beyond Buy or Build: More Airbnb Tax Planning
Expanding your business is great, but you could be missing out on lots of untapped profits if you're not employing proper tax planning strategies. Shared Economy Tax is one of the foremost experts on Airbnb tax planning, and our experienced team is standing by to answer all of your questions. Get started today with a one-on-one strategy session with one of our helpful tax pros. You can also sign up for our complimentary newsletter for more tax tips.