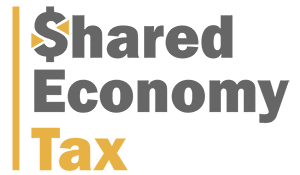 Rideshare Drivers – Get Tax-Wise
Thanks for connecting with us through our partner, SherpaShare.
We've now worked with thousands of RideShare Drivers adding an avg. of $2,500 in deductions.
Our strategy is tested with the IRS as the best way to save time and money as a Driver without raising red flags.
To get started with our team this tax season and to receive exclusive content and offers, be sure to sign up below.
We look forward to connecting with you.
The Shared Economy Tax Team
How we add Value?
Our goal is simple: to save you taxes and time.
We do that in a few different ways:
Tax Preparation
Advice
Workbooks
Youtube 'How-To' Videos
Cheat Sheet of Top Deductions for Rideshare Drivers
Sign up below to learn more about our services and receive our exclusive content