Jackson Hole Wyoming, where the buffalo roam, the deer and the antelope play, and the rich and affluent flock for some much needed peace and quiet. Known for its breathtaking landscape and luscious winter powder, Jackson Hole is a hotbed for potential when it comes to Airbnb hosting. It's remote location may not seem like a happening place for jetsetters, but it's quaint ambiance and sensational views draws more than 2.6 million visitors per year. Let's take a look at the Jackson Hole Airbnb market.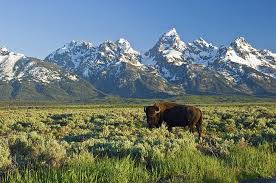 The Draw of Jackson Hole Wyoming
So why Jackson Hole? Jackson Hole is known for its picturesque landscapes, the hole itself is a plain nestled between towering tetons on one side and a majestic mountain range on the other. Famous for its skiing conditions, Jackson Hole attracts winter sport enthusiasts in search of that fresh, unadulterated powder. But that isn't the only draw, Jackson Hole is also considered a safe haven for celebrities who simply want a little peace and quiet away from the demands of their status and lifestyle. It's secluded location, and slower pace is ideal for those who are in search of a little privacy. And it's doing great on Airbnb.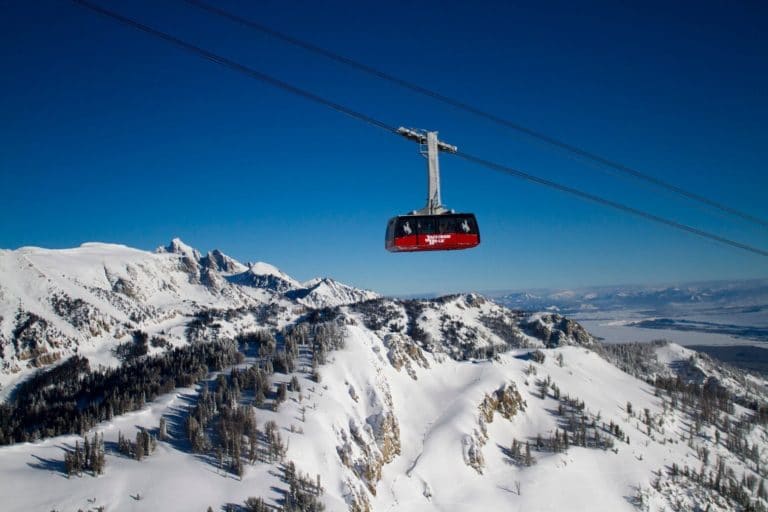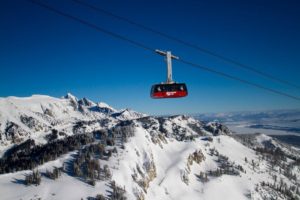 Some Fun Facts About Jackson Hole
The Jackson Hole Mountain Resort boasts the longest continuous vertical rise of any ski slope 

in the US. The incline reaches 4,139 feet from the base of the valley to the top Rendezvous 

Mountain. 

Jackson Hole was originally named after Davey Jackson, a mountain man who trapped in the area in the late 1800's. "Hole" was the term used during that time to describe the valley.

The largest elk refuge with nearly 9,000 elk, sits just outside of town.

Wyoming is the 9th largest state in the US, and ranks 50th in population with 577,737.

Wyoming was the first state to allow women to vote, the first state to elect a woman governor, and the first state to elect an all woman city council. 

When the US Voyager II spacecraft was launched, it contained a photograph of Jackson Hole taken by Ansel Adams.

John Wayne's first speaking appearance on the silver screen was in the film "Big Trail" which was filmed in Jackson Hole.
Real Estate Market In Jackson Hole
At the end of 2018, home sales in Jackson Hole were up 33% from the previous year. The average number of listings available has dropped from over 500 in 2008 before the great recession to an all time low of 258 at the end of 2018. And while the recovery has been a slow one, the average home prices have slowly recovered and are starting to break records, with the average median listing price at $1.3 million.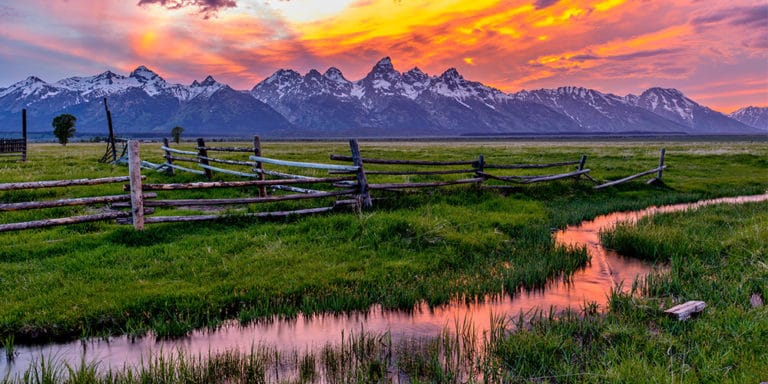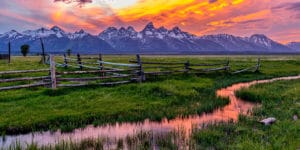 The Jackson Hole Airbnb Market
With it's stunning views, and pristine snow conditions, Jackson Hole is a great location for Airbnb hosts. As we mentioned above, it attracts over 2.6 million visitors per year. And with more and more people opting for alternative vacation accommodations, Jackson Hole is a great place for Airbnb Hosts. From charming cabins to sweeping estates, Airbnb guests have a plethora of listings to choose from ranging from a couple hundred dollars per night to over 10K per night. For hosts, the potential is endless.
However, growth has come at a cost. Over the last several years, local authorities have increased regulation efforts. In 2016, the city employed the use of "Host Compliance" software to help monitor short term rental listings. Short term listings have many benefits, they help homeowners generate an extra income and they provide travelers with more affordable options for their stay. With that being said, they do have an impact on the local community, including housing shortages, increased rent, congestion, and noise. All of which, promt cities like Jackson Hole to start monitoring short term rentals in order to preserve local communities. Of course local authorities see the benefit of short term listings, however it is important to create a balance. One area of concern is the shortage of housing for workers. With so many owners switching to short term listings as opposed to long term listings, this has been a concern for many areas that have strong tourist attractions. 
Last year, complaints about a particular property sparked even further debate on continued regulations. New legislation was introduced to restrict short term rentals in all of Wyoming's residential neighborhoods based on zoning regulations. Mayor Poll of Jackson Hole has expressed hesitancy to enact any such law based on a particular complaint from one particular property. Stating it doesn't make sense, when 90 percent of short term rental activity in the area is positive. As a result other bills have been introduced to limit or ban local governments from banning short term rental activity. But as of yet, nothing has been passed.
Even with all of the talk of potential regulations, Jackson Hole remains one of the most lucrative destinations to Airbnb.
To see how Airbnb Super-host Richard Fertig, from Short Term Rental University fixed up his Jackson Hole condo, watch the video below. 
Thinking about expanding your Airbnb enterprise? Contact the Shared Economy experts at Shared Economy to more tips or subscribe to our newsletter. 

Related Articles
Tax Preparation For Peer-To-Peer Car Sharing Turo & Getaround
Selecting an App to Track Business Time
Should I Be Paying Quarterly Taxes for My Business?