These days, almost anyone can start a business. The rise of shared economy platforms created many opportunities for anyone with an entrepreneurial spirit. Now, every day people can start a side business with little to no upfront cost. Aspiring side hustlers can use the stuff they already own to generate income, so starting a side business is a great way to make ends meet. There are so many different ways to get started that it can become overwhelming, but don't worry. We've got your back with 11 of the best side business ideas to start in 2020. 
11 Side Business Ideas: 
If you've always dreamed of being an entrepreneur, you probably have dozens of side business ideas floating around in your head. However, most businesses need significant investments just to get off the ground. It might be easier to put your biggest projects on the back burner until you're ready. These side business ideas are all based on Sharing Economy apps or platforms, so getting started is super easy. Sharing Economy platforms allow you to leverage your existing assets to build out your own side hustle, so they make great starter businesses. These are the 11 best ways to get started today.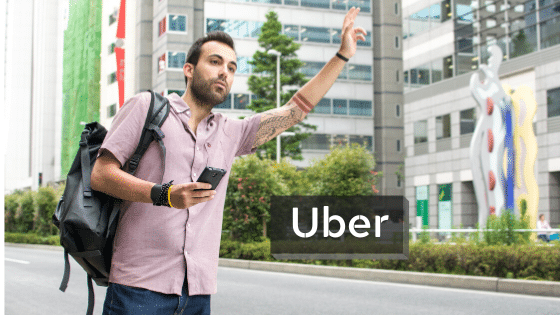 Uber
Uber is one of the pioneers of the Sharing Economy. The company started out in San Francisco back in 2009. Since then, it's become one of the most recognizable brands in the world. Uber users can access the app from virtually anywhere. If you have a clean driving record, it's still one of the best ways to make a side hustle. 
Lyft
Founded in 2012, Lyft is also based in San Francisco. It's one of Uber's biggest rivals. Lyft offers rides, scooters, and bikes in 640 cities across the US and 9 cities in Canada. Lyft has many of the same benefits for its driver as Uber. In fact, the competition between these two shared-economy titans is heated. As a result, many drivers find that it's best to drive for both companies.
Getaround
Similar to ride-sharing, Getaround offers peer-to-peer car sharing. Getaround offers an alternative to traditional rental cars and allows car owners the ability to earn extra cash while they aren't using their car. Also based out of San Francisco, Getaround was founded in 2009. Getaround is available in select cities in the US including San Diego, San Francisco, Los Angeles, New York, New Jersey, and Chicago.
Turo
Turo was formerly known as RelayRides has been around since 2010. Like Getaround, Turo allows users to rent cars from car owners. With Turo, cars are available by the hour for by the day. Turo is available across the US, Canada, UK, and Germany.
Airbnb
Airbnb is one of the most popular short term rental platforms that allow people to rent out their entire home or a portion of their home to travelers. It provides travelers with more choices for their stay, at a more affordable price than a traditional hotel. Airbnb was founded in 2008 in San Francisco.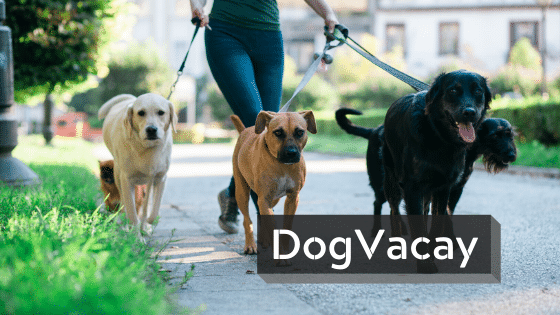 Rover.com
Think of Rover.com as the Airbnb for dogs. Instead of leaving your dog at a kennel, DogVacay allows you to board your canine companion with a like-minded dog owner in your area who will take great care of your dog. Dogvacay offers a more affordable alternative to dog kennels.
Spinlister
Spinlister allows users to rent outdoor sporting gear like bikes, surfboards, skis, and snowboards. It was founded in New York City in 2011 and is currently available in 63 different countries.
Boatbound
Boutbound allows boat owners to share their boats with would-be mariners. It connects boat owners with renters across the country. It was founded in 2013.
TaskRabbit
TaskRabbit helps you find helpers for all sorts of tasks. From handwork to errands, TaskRabbit has a network of "Rabbits" that are thoroughly screened and willing to run your errands. It was founded in 2008 and is available in most major US cities including Los Angeles, San Francisco, Chicago, and New York to name a few.
Lending Club
Lending Club helps pair borrowers with lenders through a peer-to-peer network. Lenders offer lower rates than most credit cards, but the arrangement still provides better returns than a traditional savings account. Whether you want to borrow or lend, you should get acquainted with Lending Club. 
Poshmark
Poshmark operates like an online consignment store. You can buy or sell clothing through the app, and set up virtual closets. It was founded in 2011 and has around 4 million daily sellers and 25 million items for sale.
New Business Ideas:
These side business ideas are just the beginning. Hopefully, you can leverage what you've learned into a full-scale business someday. Until then, the Sharing Economy will continue evolving. There will be plenty of opportunities for resourceful entrepreneurs. Always keep listening for new opportunities. These are a few of the hottest, up-and-coming shared-economy platforms.
This ride-sharing app is designed to be safe for children. It gives parents more control of the ride-share process, so they know their children are safe. Busy parents will appreciate the app's enhanced features.
Splacer allows users to rent a space for an event or production. It's a great way to make some extra money and put your spare space to use.
SharedEarth
SharedEarth is a great app that allows people to share a portion of their land with someone who will cultivate and garden on the land. The gardener then shares a portion of their crops with the owner.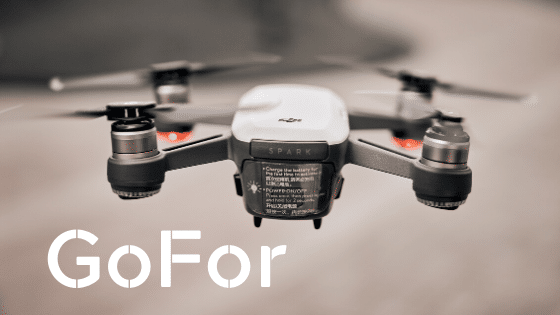 Do you have a drone? If you have one you can make some extra money lending your piloting services, if you don't you can consign here. Drone technology is used for a lot of things these days, from capturing special events to land surveys.
Management Resources for Business Owners:
If you have multiple shared economy businesses going it is important to stay organized. You may have different expenses associated with each, and everything needs to be accounted for. Having a good accounting system in place can really help. Quickbooks and Xero are our two favorite accounting software programs that can help you better manage your shared economy businesses. They allow you to keep track of expenses, reconcile accounts, and track profits. In addition, it is really important to keep accurate records of all transactions. If you rent your car out, keep track of the time it is available for rent. The same holds true for short term rentals like Airbnb. The more accurate your records are the better.
All shared economy income is taxable. Depending on how much you make, you might have to pay estimated taxes on your earnings. It is important to have the right guidance when it comes to these matters, as tax mistakes can be costly, not to mention stressful. To learn more about the tax ramifications of your shared economy business contact the tax experts at Shared Economy Tax.

Related Articles 
Airbnb, HomeAway, & VRBO Ultimate Tax Planning Guide & Checklist
Best Airbnb, HomeAway, VRBO Tax Accountant Professional
3 Insanely Important Tax Tips For Airbnb Hosts