Getaround is one of the best known car sharing or peer-to-peer sharing companies out there. It allows people to rent someone else's car for a short period of time, and car owners to rent their car and make an extra income. As society becomes more focused on a sustainable lifestyle and more conscious of their actions, services like ride sharing or car sharing have gained popularity, especially in urban areas. Getaround got its start at the TechCrunch disrupt conference in 2011, and since then founder Jessica Scorpio has made it her mission to make the company a success. Today Getaround is available in San Francisco, Oakland, Los Angeles, Portland, Chicago, Washington DC, New Jersey, Philadelphia, Seattle, Boston, New York City, Miami, and San Diego.
Watch This Video To Learn How Getaround Got Started
Top 5 Things You Didn't Know About Getaround & Jessica Scorpio
Getaround is considered one of the pioneers in the sharing economy. Due to the innovation of companies like Getaround, we now have more options when it comes to how we conduct business. The peer-to-peer sector has grown exponentially, with new companies popping up everyday. These companies are designed to help make life easier, more simple, and more affordable. In addition, they provide individuals with new ways to earn an extra income with items they already have.
If you have heard of Getaround, or if this is the first time you are hearing about it, here are 5 things you didn't know about Getaround and its founder Jessica Scorpio.
#1 Users Become Friends Using Getaround
Users in the Getaround community have become friends. When a renter finds a car or an owner they like, often times they become repeat renters. This creates a mutually beneficial relationship where they share the car and friendships have come out of this. Getaround has also fostered its community by bringing together renters in Facebook groups and for on-site events.
#2 Owners Make Enough Money To Pay For Their Car Payment
Many owners who rent their car on Getaround make enough money to pay their monthly car payment. It's like putting your car to work for you. Owners on average make around $300 per month.
#3 Users Save Money By Renting Other People's Cars
The cost of owning a car is expensive, and easily the second largest household expense. When you factor in car payment, insurance, maintenance, repairs, and gas it can really add up over the course of a year. Renters save on average about $8,000 a year using Getaround instead of owning their own car.
#4 Getaround Helps Reduce Over Car Population
Most cars sit idle 92% of the time. And with an estimated 1 billion cars on the planet, and more being manufactured everyday, there is a huge over car population. Car sharing helps change people's mindset about car ownership to where they value having access to a car instead of owning one. For each car shared, Getaround helps remove 13 cars from the road.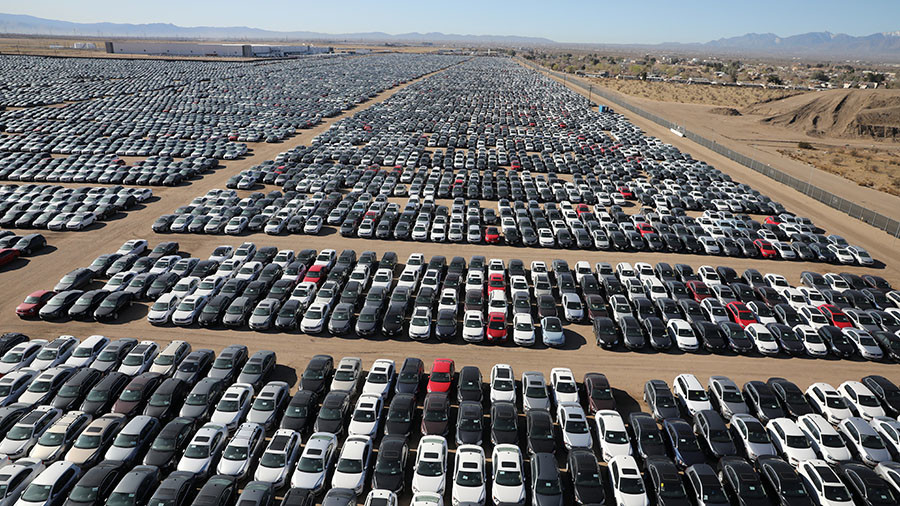 #5 Jessica Scorpio Has Worked Really Hard To Get Getaround Where It Is Today
Founder Jessica Scorpio has spent the last 8 years working around the clock to make Getaround a success. Spending nearly every hour of the day, 7 days a week growing her business. Last year, she made the decision to change her role at the company from daily operations being an active member on the board of directors. There she still has an active say in the company, but has time to pursue other opportunities including her non profit organizations.
How You Can Make Money With Your Car On Getaround
Getaround makes making an income with your existing car easy. Simply make it available when it is not in use. The Getaround car kit is easy to install and makes the transaction seamless. It provides detailed location information so you can retrieve your car, and allows renters to gain access to your car with their smartphone. Owners can make around $3,000 per year by renting their cars out for 10 hours per week. This helps pay for your car payment, car insurance, and maintenance and repairs. However, it is important to keep in mind that with any additional income you make, you will owe taxes. Keep detailed records of transactions and expenses associated with your business.  This can help you qualify for some important tax deductions that can help lower your taxable income.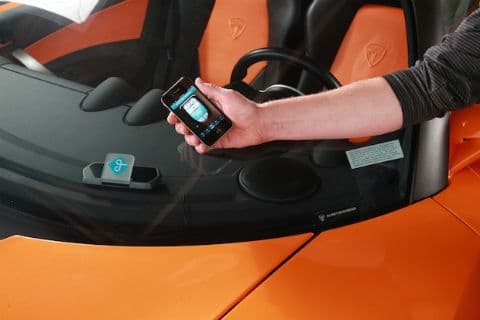 To learn more about Getaround and Jessica Scorpio or for tax and accounting tips for your car share business contact the tax experts at Shared Economy today!

Related Articles
Tax Preparation For Peer-To-Peer Car Sharing Turo & Getaround
Selecting an App to Track Business Time